Global Health Catalyst Europe Summit 2018
---
Cannabis Science is pleased to announce the Company's participation in the Europe Global Health Catalyst (GHC) Summit and Summer Workshop in Germany, organized by at the University of Heidelberg and Harvard Medical School's Global Health Catalyst. CBIS' Scientific Advisory Board Member and Chief Executive Officer (CEO) of Elpasso Farms in South Africa, Dr. Brylyne Chitsunge, was invited to deliver a keynote address on engaging the African Diaspora, phytomedicines in global health, and closing the cancer pain divide. This two-day event held August 30th and 31st, is a pre-summit to the annual GHC Summit at Harvard Medical School in Boston, Massachusetts, and was attended by government officials, private-sector leaders, and researchers from Europe, the United States, and throughout Africa.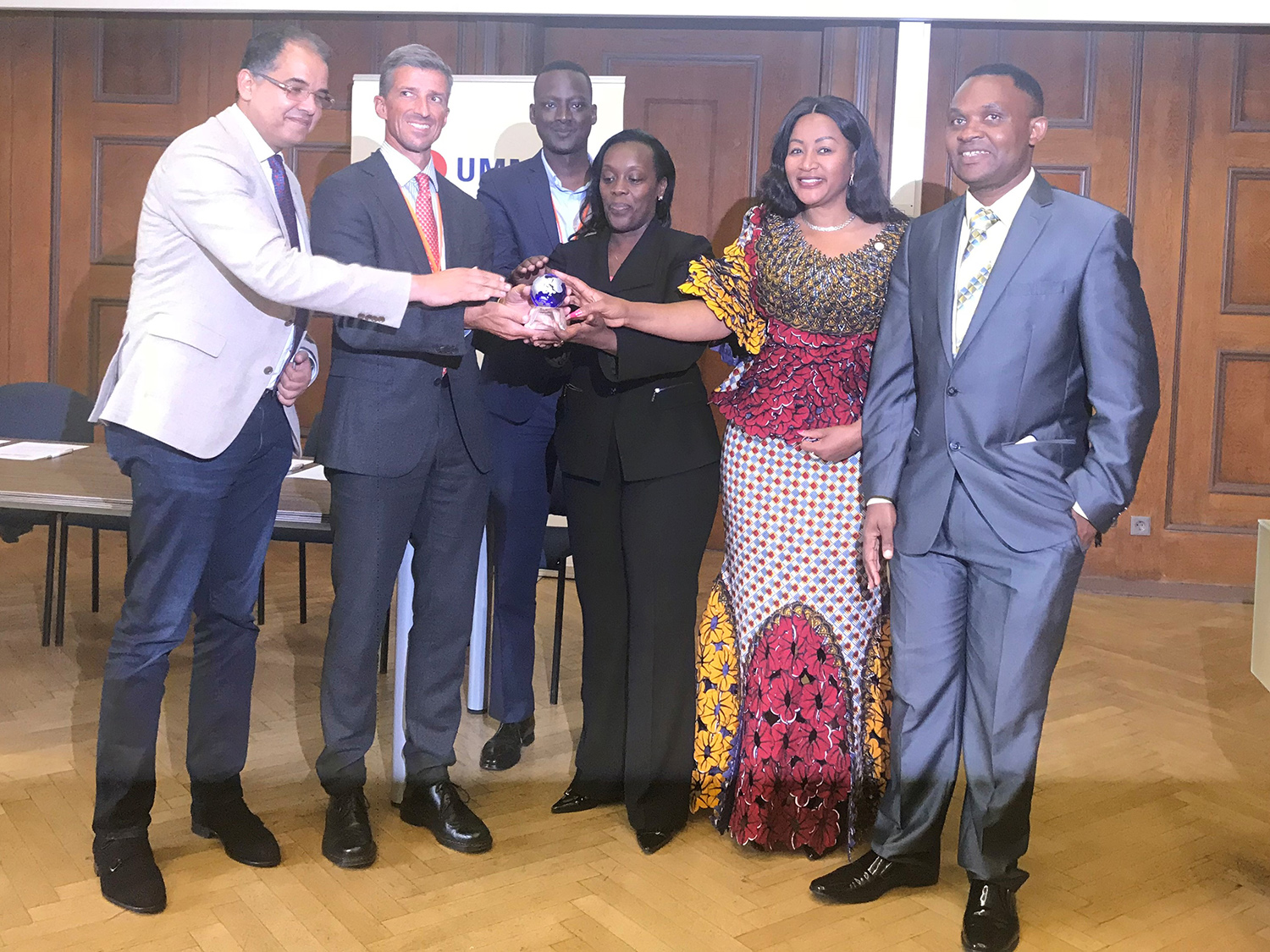 As keynote speaker, Dr. Chitsunge also discussed Elpasso Farms' and Cannabis Science's initiatives in Africa in the areas of food security, collaborations, and economic development. The economic development initiatives presented include education, drug development, and job creation. Dr. Chitsunge's remarks were a follow-up to her presentation at the 2017 GHC Summit at Harvard Medical School in Boston earlier this year.
"Cannabis Science participated in the GHC Summit at Harvard Medical School in 2017 and 2018. This event has provided our Company with a tremendous opportunity to expand our research and drug-development collaborations with key stakeholders globally," stated Mr. Raymond C. Dabney, Cannabis Science's President, CEO, and Co-founder. "Through our participation in the pre-summit in Germany this week, we expect to help shape the discussion for next year's summit at Harvard Medical School, as well as to develop new partnerships with technical and financial stakeholders to support the continued development of CBIS' initiatives throughout Europe, through our Global Consortium."
Cannabis Science recently launched the Cannabis Science Global Consortium as a framework and platform to cooperate and collaborate with stakeholders worldwide. The Cannabis Science Global Consortium links universities, foundations, corporations, and individuals to share research, ideas, and other relevant information, as well as to implement a cutting-edge research program to develop medicines and delivery mechanisms from bench-to-bedside.
Elpasso Farms is a well-established and thriving commercial farm in South Africa. The 1,000-acre site is located in Cullinan, a small town approximately 30 kilometers east of Pretoria. Dr. Chitsunge is one of South Africa's most successful female farmers and an internationally acclaimed expert in agribusiness. Dr. Chitsunge is a facilitator of the Nigeria-South Africa Group on agriculture, and a global humanitarian campaigner. She belongs to various local and international bodies, including the Commonwealth Smart Partnership, Clinton Global Initiative, and African Heritage Society. Dr. Chitsunge currently serves as the Pan-African Parliament's Food Security Ambassador.
Cannabis Science and Elpasso Farms have recently entered into an agreement to develop a phytomedicines initiative in South Africa. This partnership will include establishing research, development, cultivation, testing, manufacturing, and production facilities. Additionally, CBIS and Elpasso intend to establish the Pan-African Agriculture and Commerce University (PAACU), which will serve as a platform for research, drug development, education, and training throughout Africa.
Additionally, Cannabis Science, Elpasso Farms, and Harvard Medical School's GHC recently announced the signing of a historic collaboration agreement to develop initiatives throughout
Africa to strengthen healthcare infrastructure through education, training, and food security. To view this announcement, please visit:
https://cannabisscience.com/2018/470-cannabis-science-harvard-medical-school-s-global-health-catalyst-elpasso-farms-south-africa-and-american-states-university-partner-to-strengthen-africa-s-economic-and-healthcare-infrastructure
The purpose of the Europe GHC Summit is to bring together institutions, organizations, companies, African Diaspora groups, and government officials to share ideas and experiences on how they are working to bridge the gap on global health and global oncology. This event also provides a platform to discuss innovative tools, components, and ideas that drive collaboration and create meaningful impact in underserved regions of the world. For information on the Europe GHC Summit, please visit:
http://www.radiation-oncology.de/index.php?page=Global-Health-Catalyst
The next GHC Summit at Harvard Medical School will be held on May 24-26, 2019. For information, please visit:
https://www.globalhealthcatalystsummit.org/
Cannabis Science's primary objective is to research and develop U.S. Food and Drug Administration (FDA)-approved, cannabinoid-based medicine to fight a number of targeted critical ailments, including various Cancers, Neurological Conditions, PTSD, Sleep Deprivation, Chronic Pain, HIV/AIDS, Autism, Parkinson's Disease, Epilepsy, Chronic Obstructive Pulmonary Disease (COPD), and others. CBIS and its collaborators are well underway on a number of research projects targeting Lung Cancer, Pancreatic Cancer, Chronic Pelvic Pain, and Oro-bucco-lingual Dyskinesias.
Cannabis Science is aggressively expanding the Company's network of research centers. Negotiations are ongoing with several academic institutions in the United States and internationally to establish new, collaborative research agreements. These contracts will focus on several indications and are expected to expand the research funded and directed by the Company. In addition, Cannabis Science will develop multi-center, clinical trial networks with cannabinoid drug development.
Click to view Global Health Catalyst Europe Summit Agenda