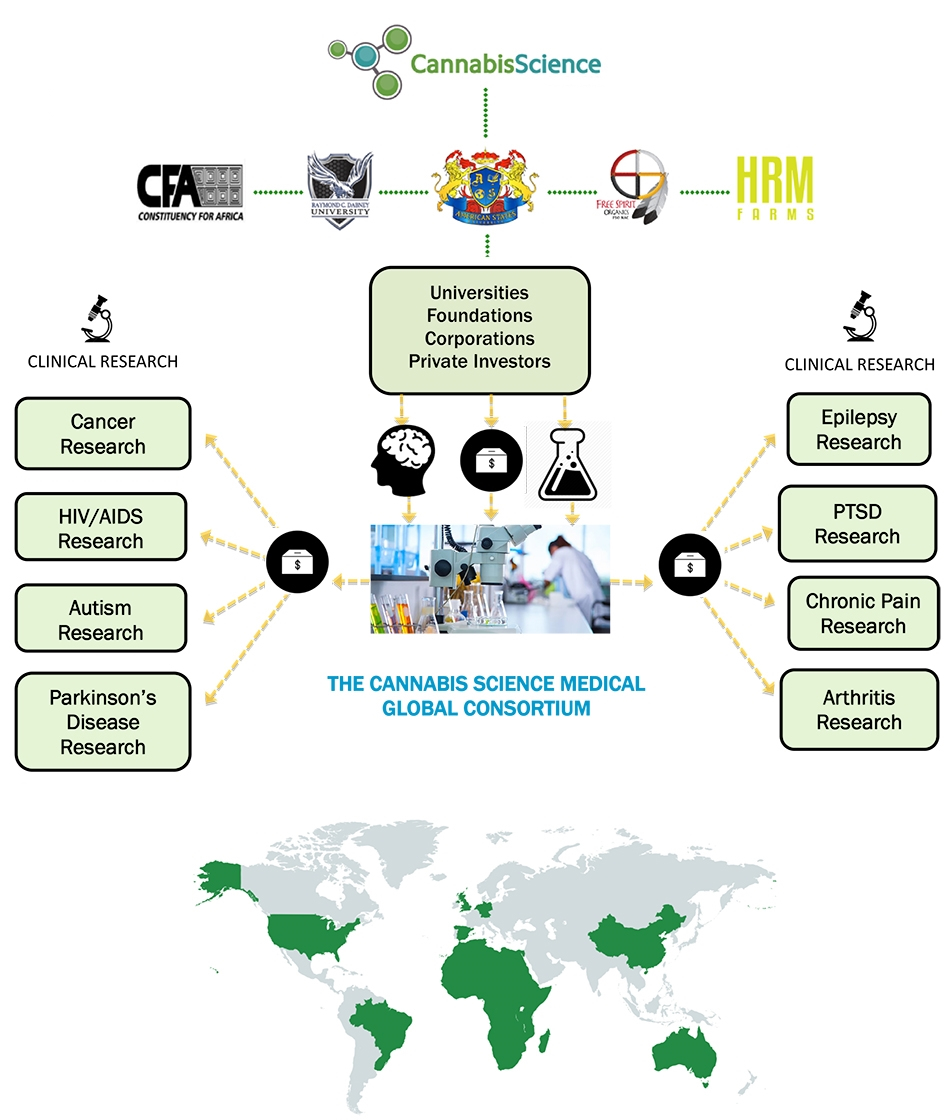 CBIS GLOBAL MEDICAL RESEARCH CONSORTIUM.
---
The Cannabis Science Global Consortium provides the Company with a framework to cooperate and collaborate with stakeholders worldwide. The objective of the consortium is to harness the collective expertise of our global partners to investigate the use of Cannabinoids for the treatment of a variety of indications, including cancers, neurological conditions, pain management, the treatment of HIV and AIDS, and epilepsy.
The Cannabis Science Global Consortium will link universities, foundations, corporations, and individuals to share research, ideas, and other relevant information, as well as to implement a cutting-edge research program to develop medicines and delivery mechanisms from bench-to-bedside. The CBIS Global Consortium will also enable the Company to more strategically coordinate its initiatives, including those focused on education, job creation, and skills training.
There are three primary elements in Cannabis Science's drug development program:
Defining the effectiveness and specificity of cannabinoids being tested;
Identifying and testing drug delivery mechanisms; and
Testing and evaluating the impact of co-interventions, and the application of additional diagnostic and/or therapeutic procedures to participants in our randomized controlled trials. The Company's initial results point to the importance of drug delivery systems and the impact of co-interventions