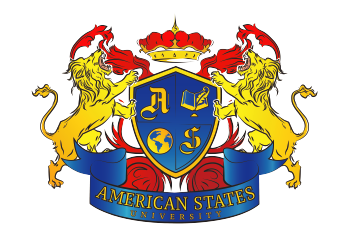 AMERICAN STATES UNIVERSITY.
---
Raymond C. Dabney the President, CEO and Co-Founder of Cannabis Science also acts as the Chancellor of American States University (ASU) which provides an affordable hybrid of online, in class and in field education to the community, with an emphasis on agricultural research and development.
American States University offers thirty-seven state-approved post-secondary educational programs in the Departments of Agriculture, Arts, Business, Certified Professional, and Technology in a unique hybrid structure of online, in class, and in field education. Its primary purpose is to provide professional training in agricultural hemp research and development for pharmaceutical drugs targeting critical ailments such as: Cancer, Epilepsy, Chronic Pain, Parkinson's Disease, Arthritis, PTSD, and HIV/AIDs, as well as other industries such as Alternate Biofuels, Construction, Clothing and Automobile Materials, Business Administration, and numerous other certifications. The University aims to provide affordable quality education to its students so as to achieve their career goals and excel in their chosen professions. American States University is committed to fulfilling these objectives with a dedicated, academically and professionally well-qualified faculty, administrators and staff to assist the students.
---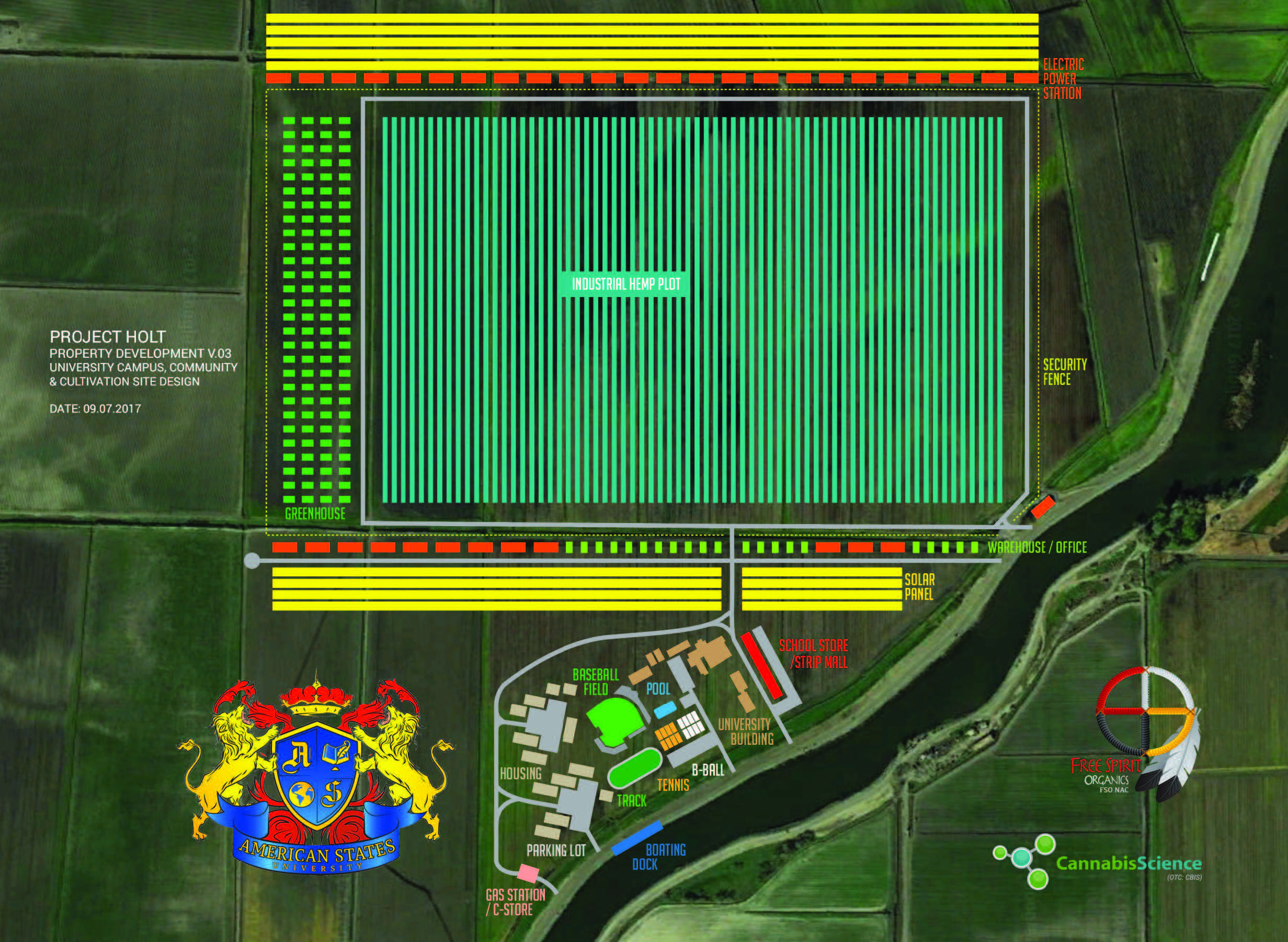 ---
American States University is working in partnership with Cannabis Science, Free Spirit Organics Native American Corporation, Raymond C. Dabney University, and HRM Farms to conduct a Native American Agriculture Initiative Plan; 2017 CBIS/FSO NAC MBS. Through this agriculture initiative and its entities, a robust University infrastructure will be created focused on education, research, job creation, and economic development.
ASU'S 5 EDUCATIONAL INITIATIVES:
---
PROVIDING HYBRID FOCUSED INTERACTIVE TRAINING
Online, in class, and in the field training gives our students the flexibility and hands-on education to learn their trade.
EMPHASIZING PRACTICAL ENTREPRENEURIAL EDUCATION
Students leave American States University with skills to create jobs in the community, not just look for jobs.
OFFERING AFFORDABLE AND EASY ACCESS TO EDUCATION
ASU's unique hybrid education model allows for courses at a low priced rate. Scholarships and subsidized packages are available to qualifying students.
TARGETING DISTRESSED COMMUNITIES
Affordable and entrepreneurial education means ASU can help struggling communities build themselves up.
SPECIALIZING IN R&D OF INDUSTRIAL HEMP
This is a massive, growing, and untapped industry that will directly benefit its participants through job creation and revenue streams.
PROGRAMS AND CURRICULA AT AMERICAN STATES UNIVERSITY
---
American States University is a hybrid of in class, online and in field education. American States University incorporates both an educational and a research institution's ambitions through its wide range of available programs and its research and development role in the Native American Agriculture Initiative Plan.
---
DEPARTMENT OF AGRICULTURE
Programs
Alternative Medicine
Hemp 101
Alternative Biofuels
Construction Materials
Clothing Materials
Automobile Parts
Paper, Rope and Strings
---
DEPARTMENT OF BUSINESS
Programs
Certificate of Business Administration
Bachelor Of Business Administration
Master Of Business Administration
Doctor Of Business Administration
Hotel Administration
Tourism Development
Executive Protection Procedures
---
DEPARTMENT OF TECHNOLOGY
Programs
Computer 3d Animation
Executive Protection Electronic Security
PC Repair Technician
PC Support Technician
Web Page Designer
---
DEPARTMENT OF ARTS
Programs
Acting
Antique Appraisal
Dance (Fine Arts)
Drama Production
English As A Second Language
Film Camera Production
Movie Production
Multimedia
Music Production
Producer/Director
Teacher Of English To Speakers Of Other Languages (TESOL)
---
DEPARTMENT OF CERTIFIED PROFESSIONAL
Programs
Beauty Industry Management
Bachelor Of Business Administration (Professional Golf Management Concentration)
Certified Club Builder
Certified Professional Golf Instructor
Certified Professional Golfer
Coaching
Entertainment Management
Fire Safety, Protection And Management
Health And Social Services Management
Property Management
Sports Agent
Sports Management
Executive Protection Martial Arts
Golf Turf Management/Operations