CBIS NORTH AMERICAN ECONOMIC DEVELOPMENT INITIATIVE.
---
Cannabis Science's North American Economic Development Initiative has successfully launched with The Native American Agriculture Initiative Plan; 2017 CBIS/FSO NAC MBS. Together with Free Spirt Organics Native American Corporation, HRM Farms, Raymond C. Dabney University (RCDU), and American States University's (ASU) Department of Agriculture, Cannabis Science has initiated a 250-Acre Industrial Hemp Project that allows for an all-inclusive Economic Development Plan in San Joaquin County. ASU and RCDU provide affordable and flexible education to the Native American community, and the city of Stockton. These Universities specialize in entrepreneurial and agricultural programs and offer scholarship opportunities. A key area of this economic development plan is job creation, and CBIS has provided many jobs to the community from the University site creation and Hemp Farm cultivation. Furthermore, vertical integration allows for jobs to be provided through the development of local industrial hemp industry, healthcare infrastructure, water management, waste management, technology, communications, and housing. CBIS and its partners intend to pass on any business opportunities related to hemp cultivation research and development to the citizens of San Joaquin County.
EDUCATION
---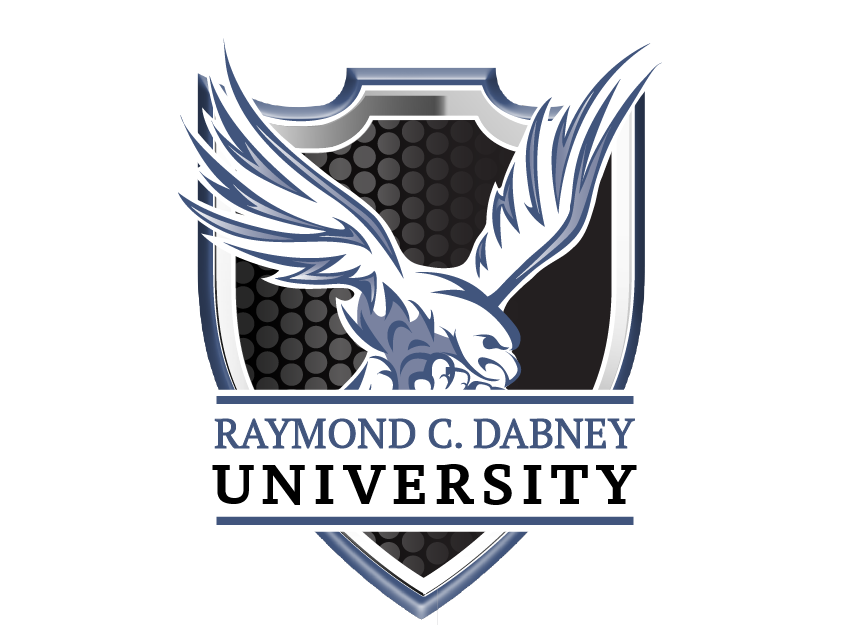 RCDU is a compliment to a California online university that provides live seminars and workshops presented by a dedicated and experienced faculty of law professors. They offer general educational development designed to take you to the forefront of your profession. The curriculum delivers foundational knowledge and real-world skills to immediately prepare their students for their career. RCDU provides the financial and managerial resources needed for a non-traditional education, in the fields of law, business, and healthcare.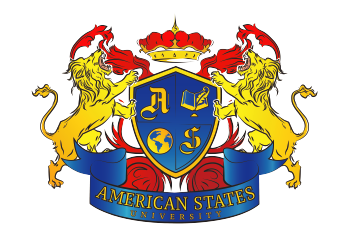 ASU offers a combined thirty-seven state-approved certification and degree programs housed within five departments. Its primary purpose is to provide professional training in agricultural hemp research and development for pharmaceutical drugs targeting critical ailments such as Cancer, Epilepsy, Chronic Pain, Parkinson's Disease, Arthritis, PTSD, HIV/AIDs and other industries such as Alternate Biofuels, Construction, and Clothing and Automobile Materials. American States University has 5 main Education Initiatives:
PROVIDING HYBRID FOCUSED INTERACTIVE TRAINING
Online, in class, and in the field training gives our students the flexibility and hands-on education to learn their trade.
EMPHASIZING PRACTICAL ENTREPRENEURIAL EDUCATION
Students leave American States University with skills to create jobs in the community, not just look for jobs.
OFFERING AFFORDABLE AND EASY ACCESS TO EDUCATION
ASU's unique hybrid education model allows for courses at a low priced rate. Scholarships and subsidized packages are available to qualifying students.
TARGETING DISTRESSED COMMUNITIES
Affordable and entrepreneurial education means ASU can help struggling communities build themselves up.
SPECIALIZING IN R&D OF INDUSTRIAL HEMP
This is a massive, growing, and untapped industry that will directly benefit its participants through job creation and revenue streams.
JOB CREATION
---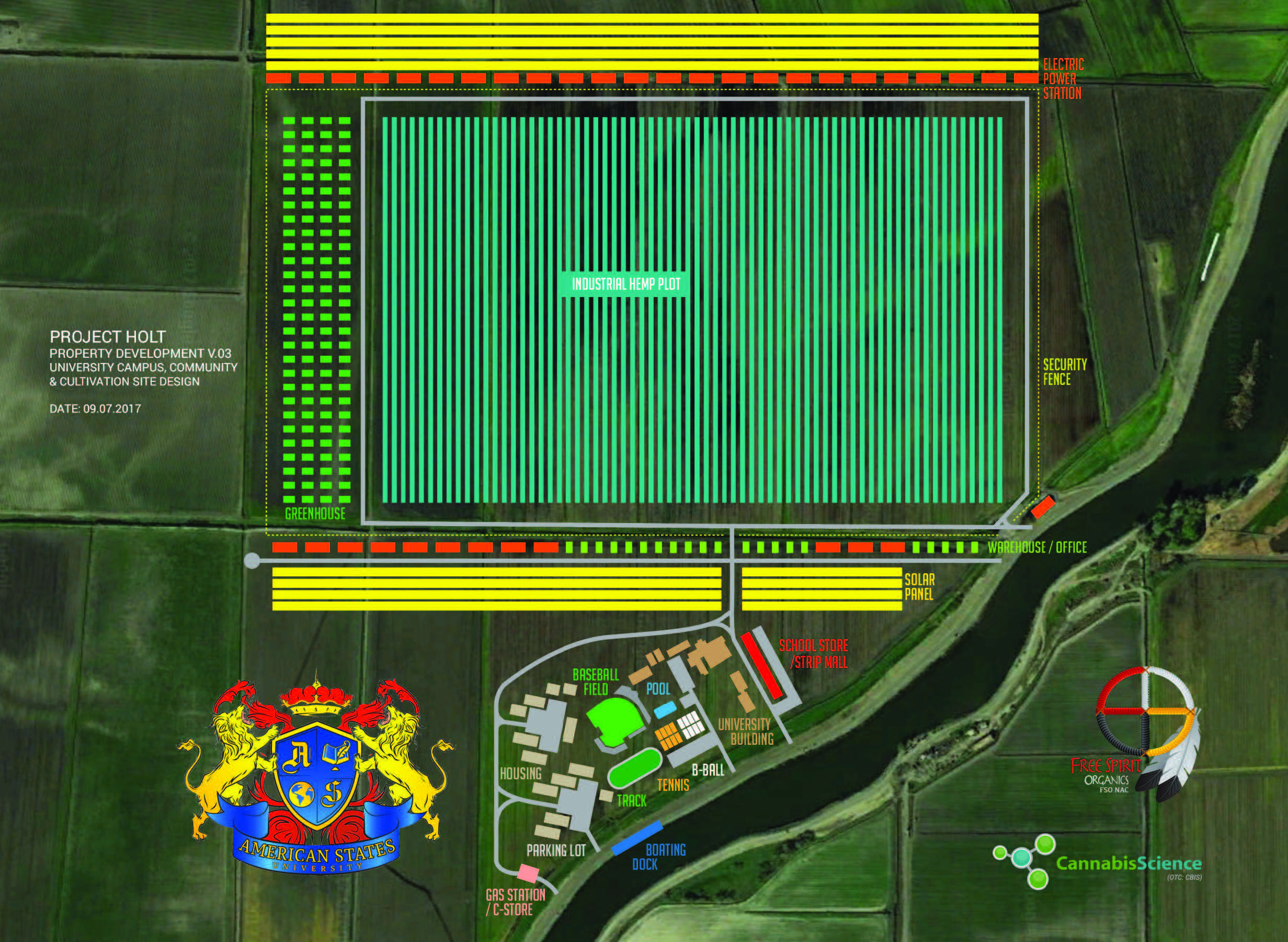 ---
Vertical integration allows Cannabis Science to provide many jobs throughout the community in agriculture, education, healthcare training, construction, and general retail services:
Job creation due to Universities and site services including laboratory facilities for research & development
Job creation due to students graduating from Universities with entrepreneurial skills to create their own jobs
Academic and vocational training, covering each applied industry;
Agricultural research
Development of industrial hemp industry
Development of healthcare infrastructure, including hospitals and health centers
Pharmaceutical and Alternative Medicines development
Creation of a sustainable, food security system that is based on sound agricultural practices that produce sufficient food for consumption and that are designed to reduce poverty and allow for real farm-to-table programs
Development of water management systems
Development of waste management systems that reduce the prevalence of critical risk factors for infectious diseases
Investment in communications infrastructure, to include satellite, internet, mechanical device development, and cell phone infrastructure; and
Support for policy, regulatory, and jurisdictional environments, as they pertain to public healthcare, agriculture, education, job creation, and most important; on the job training oriented for success
And other other key fundamentals depending on the demographics such as housing, apartments, dormitories, and retail services; restaurants, gas stations, grocery stores, clinics, pharmacies, and retail strip malls.
DRUG DEVELOPMENT
---
Cannabis Science is in partnership with ASU, Free Spirit Organics Native American Corporation, HRM Farms, AECG and RCDU to conduct a Native American Agriculture Initiative Plan; 2017 CBIS/FSO NAC MBS. This plan focuses on cannabinoid drug development using proven extraction methodologies derived from the Industrial Hemp plant, targeting critical ailments such as Cancer, PTSD, Chronic Pain, Arthritis, Parkinson's Disease, Epilepsy, Autism, and HIV/AIDS. Cannabis Science has three main steps to execute the cannabinoid drug development:
Define the effectiveness and specificity of cannabinoids.
Identify and test drug delivery mechanisms.
Test and evaluate the impact of co-interventions, and the application of additional diagnostic and/or therapeutic procedures to participants in randomized controlled trials.
From here, 3 target markets will be sought after:
FDA – Dr. written prescriptions for target critical ailments.
Over the counter – Nutraceutical and cosmeceuticals.
State by State Initiatives – Regulation, cultivation, laboratory, manufacturing, and distribution.
It is estimated that there will be $450 million US Hemp based CBD product sales in 2020, with 40% of that being pharmaceuticals. The creation of cannabinoid drugs will benefit those twofold; by bringing a financial increase to the parties and communities involved, and by increasing the overall social well-being of the community.