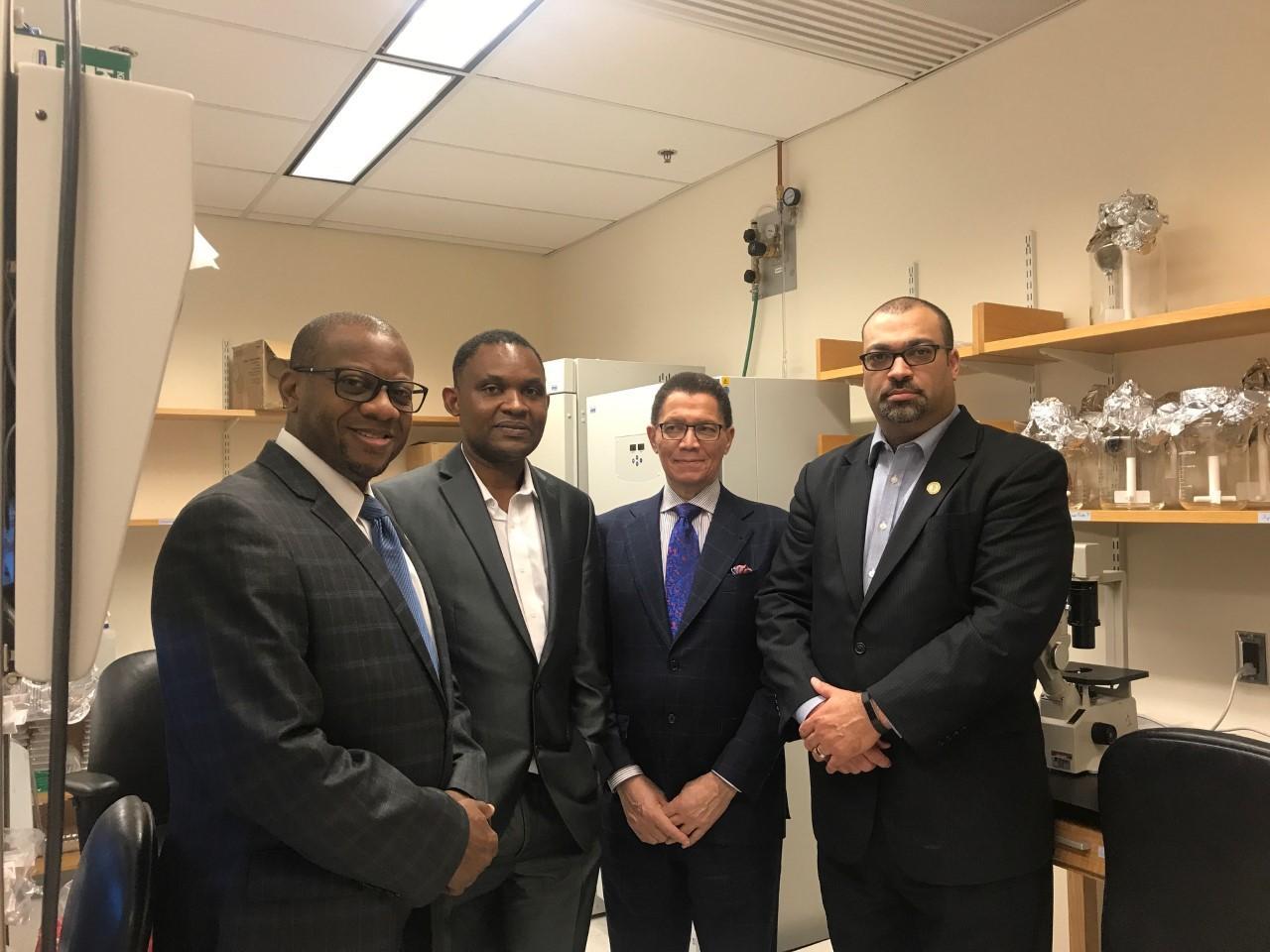 CBIS & DANA-FARBER CANCER INSTITUTE RESEARCH COLLABORATION.
---
Since January 2017 Cannabis Science, Inc. (CBIS), has been a part of a $1.8 million Research Collaboration Agreement with Dana-Farber Cancer Institute, Inc. (DFCI), a Massachusetts not-for-profit corporation. Pursuant to the Agreement, DFCI has developed know-how and expertise in the treatment of cancer and desires to obtain funding and technical support from the CBIS to further such research. CBIS would like to establish a consortium of academic investigators from several U.S. not-for-profit institutions and would like DFCI to be the lead institution to develop and investigate the use of cannabinoids to cure various cancers, investigate synergies with radiotherapy and immunotherapy, and obtain certain data and rights to inventions developed during research funded by CBIS.
This consortium will operate as a virtual institute/consortium involving researchers from different institutions conducting research on medical cannabis for treatment of cancers and other indications. The research would also include investigating synergies in the use of cannabinoids in combination with standard treatment approaches such as radiotherapy and immunotherapy.
Seed funding for the consortium/virtual institute will be provided by CBIS. The virtual institute will be dedicated to conducting medical cannabis research and complementary education activities. Collaborations amongst consortium Principal Investigators will be designed to accelerate clinical translation (with FDA approval) of medical cannabis for cancer and other indications without the usual side effects that have hitherto hampered clinical translation.
The specific aims that will be supported under the research agreement will include:
Develop unique cannabinoid-delivery technology;
Conduct scale-up studies to validate and optimize treatment parameters when using the developed delivery technologies/products;
Investigate the use of cannabinoids in greater effective management of pain during chemoradiotherapy; and
Establish core research facility for extracting/analyzing and loading of superior grade cannabinoids in different precision delivery technologies towards the treatment of different indications without the side effects that have been a barrier to clinical translation.
CURRENT RESULTS OF RESEARCH
---
The initial results of this Collaboration Research were published in September 2017. The Company's peer-reviewed article in Frontiers in Oncology, "Nanoparticle Drones to Target Lung Cancer with Radiosensitizers and Cannabinoids". This research article has had a significant impact around the world, it has been viewed more than 12,000 times, and has more views than 96% of all Frontiers' articles.

"This strong – and increasing – level of interest by our colleagues validates the importance of our research," stated Mr. Dabney. "We believe that our Company, along with our collaborators, are helping to better understand the science as it pertains to the use of cannabinoids in cancer therapeutics and novel ways of drug delivery and targeting. In so doing, we expect to develop medicines that can positively impact so many patients in the U.S. and worldwide."
Cannabis Science's second article in collaboration with Dana-Farber, "Enhancing the Therapeutic Efficacy of Cancer Treatment with Cannabinoids", was published in Frontiers in Oncology on April 24, 2017.
ABOUT DANA-FARBER CANCER INSTITUTE
---
From achieving the first remissions in childhood cancer with chemotherapy in 1948 to developing the very latest new therapies, Dana-Farber Cancer Institute is one of the world's leading centers of cancer research and treatment. It is the only center ranked in the top 4 of U.S. News and World Report's Best Hospitals for both adult and pediatric cancer care.
Dana-Farber sits at the center of a wide range of collaborative efforts to reduce the burden of cancer through scientific inquiry, clinical care, education, community engagement, and advocacy. Dana-Farber/Brigham and Women's Cancer Center provides the latest in cancer care for adults; Dana-Farber/Boston Children's Cancer and Blood Disorders Center for children. The Dana-Farber/Harvard Cancer Center unites the cancer research efforts of five Harvard academic medical centers and two graduate schools, while Dana-Farber Community Cancer Care provides high-quality cancer treatment in communities outside Boston's Longwood Medical Area.
Dana-Farber is dedicated to a unique 50/50 balance between cancer research and care, and much of the Institute's work is dedicated to translating the results of its discovery into new treatments for patients in Boston, and around the world.