CBIS Re-Appoints Mr. Melvin Foote to Its International Government Affairs Board; Mr. Foote Will Continue to Counsel CBIS as South African Cannabinoid Clinical Studies are Underway
---
IRVINE, CA, Oct. 24, 2018 (GLOBE NEWSWIRE) --
Cannabis Science, Inc. (OTC: CBIS), a U.S. company specializing in the development of cannabinoid-based medicines, is pleased to announce the appointment of Mr. Melvin Foote to the Company's newly-restructured International Government Affairs Advisory Board. Mr. Foote is the Founder and Chief Executive Officer (CEO) of the Constituency for Africa (CFA), a Washington, DC-based education and advocacy organization.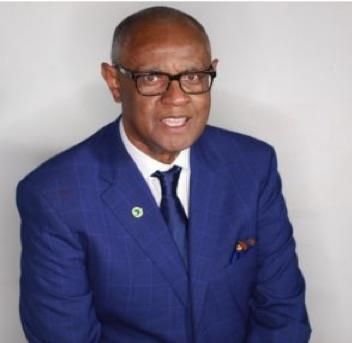 Mr. Foote has worked on Africa-related issues for over 40 years in a bipartisan manner – successfully collaborating with both Republican and Democratic administrations. Mr. Foote has advised U.S. administrations on key Africa Policy initiatives and participated in numerous senior-level sessions with Administration officials and Members of Congress. Over the years, Mr. Foote has developed one of the broadest and most influential networks of senior policy-makers and decision-makers in the U.S., Africa, and throughout the African Diaspora.
Mr. Foote will continue to lend his considerable experience and expertise to CBIS' International Government Affairs Advisory Board. In this capacity, Mr. Foote will advise the Company on its research and drug-development initiatives in Africa and help CBIS forge new partnerships and collaborations with stakeholders worldwide.
In 2016, a CBIS delegation, led by Mr. Dabney including Mr. Foote, visited South Africa and Namibia. The CBIS delegation held high-level meetings with representatives from government, private sector, academia, civil society, and media. This visit established the foundation for the Company's current activities in Africa.
Not long after this initial Africa trip, the Company developed a research collaboration with Stellenbosch University, one of the oldest Universities in South Africa, to investigate the use of cannabinoids to treat chronic pain and other indications. CBIS and Stellenbosch University have begun clinical studies targeting Chronic Pelvic Pain Management, and plan to investigate additional indications, include various Cancers, HIV/AIDS, and PTSD. These initial studies are being conducted in South Africa, and a second study has been initiated in Nigeria under Stellenbosch's direction.
Mr. Foote has been instrumental in assisting CBIS in expanding its global research collaborations and expanding the Company's Global Research Consortium. Through CFA's annual Ronald H. Brown African Affairs Series platform, Mr. Foote initiated the Company's relationship with the Dana-Farber Cancer Institute at Harvard Medical School. CBIS' collaboration with Dana-Farber has grown into a 5-year, $1.8 million research agreement. Activities included in the Company's collaboration with the Dana-Farber Cancer Institute include the investigation of cannabinoids to treat various forms of cancer, and potentially other indications.
To date, Dana-Farber and CBIS have jointly published two peer-reviewed articles in the journal Frontiers in Oncology. Additionally, CBIS has participated in the Global Health Catalyst (GHC) Summit at Harvard Medical School the last two years.
CBIS' CEO, Mr. Dabney, has lectured at Harvard Medical School a number of times, including presenting the Company's initiatives at the Harvard Medical School GHC Summit, and was honored with the esteemed GHC Harvard Medical School Industry Leadership Award at the 2018 Summit.
"Mel joined the Cannabis Science team as a member of the advisory board in 2015," stated Mr. Raymond C. Dabney, CBIS' President, CEO, and Co-founder. "Obviously, over the last three years, Mel has contributed significantly to our African initiatives and has served as a catalyst in helping structure our research collaborations, including with world-renowned research and treatment institutions. As we restructure our International Government Affairs Advisory Board, I look forward to Mel continuing to play a key role and continuing to contribute to CBIS' success."
As Founder and President of CFA, Mr. Foote works with a network of organizations, groups and individuals committed to the progress and empowerment of Africa and African people worldwide. The mission of CFA, as the name would suggest, is to build a base of support for Africa in the United States and throughout the African Diaspora. To be effective, this constituency base needs to be well informed and equipped with strategies designed to raise the profile of the many, diverse African Nations. Over the years, CFA has established itself as one of the leading organizations committed to educating and mobilizing stakeholders throughout the U.S. and the Diaspora on important matters pertaining to Africa.
Mr. Dabney, through the recommendation of Mr. Foote, has been appointed a member of the Board of Directors of CFA, and Co-Chair of CFA's African Healthcare Infrastructure Committee. CFA collaborates closely with the African Union (AU), primarily through the AU's Representational Mission in Washington, DC. Mr. Foote has been instrumental in assisting CBIS develop a working relationship with the AU.
Mr. Dabney has presented CBIS' success stories at a number of sessions hosted by the AU in Washington, DC to an audience of representatives from the African Diplomatic Corps, as well as senior-level representatives from government, private sector, civil society, academia, and bilateral and multilateral development organizations. As a result of Mr. Foote's efforts, CBIS has initiated discussions on potential partnership opportunities with the AU with its Ambassador to the U.S., the Honorable Dr. Arikana Chihombori Quao.
The discussions between CBIS and the AU include potential initiatives that help address some of the African continent's medical, financial, political, and educational challenges, while focusing on expanding the CBIS Medical Consortium through its drug and economic development initiatives. The plan is to begin in South Africa and then move into other African countries in a strategic and sustainable manner in order to develop industry, invest in infrastructure, and create jobs.
As a direct result of the AU and CFA relationship, the Company has subsequently launched its full African Drug and Economic Development Plan. CBIS' partner for this initiative is Elpasso Farms, one of the most successful commercial farms in South Africa. Elpasso Farms' CEO is Dr. Brylyne Chitsunge, the first Pan-African Ambassador for Food Security and a current member of CBIS' International Government Affairs Advisory Board.
The CBIS/Elpasso Farms African Drug and Economic Development Plan is well underway, with the aim to design, develop, and manufacture cannabinoid-based medicines in Southern Africa, as well as to provide comprehensive economic development initiatives in the communities in which the Company operates. These initiatives will include education, skills training, job training, entrepreneurial trainings, and others.
CBIS and Elpasso Farms are also collaborating to implement a phytomedicines initiative in South Africa that includes research, development, cultivation, testing, manufacturing, and production facilities on Elpasso's 1,000-acre site in Cullinan, South Africa.
Additionally, in support of these activities, CBIS, Elpasso, and CBIS' educational partner, American States University (ASU), plan to establish the Pan-African Agriculture and Commerce University (PAACU). PAACU will specialize in agriculture, medicine, law, and business programs, and will offer a variety of certificate courses and conduct formal research programs using a variety of cannabinoids from associated indigenous plants. PAACU will be responsible for seed incubation, growing, and cultivating various indigenous plants, that will be overseen by CBIS.
Furthermore, CBIS, Elpasso, and ASU have partnered with Harvard Medical School's Global Health Catalyst to develop initiatives throughout Africa to strengthen healthcare infrastructure through education, training, and food security.
CBIS, in association with Elpasso Farms' CEO Ambassador Chitsunge, is supporting and honoring the legacy of former South African President, Nelson Mandela, through the House of Mandela's Qunu Food Security Project. The initial goal of the Qunu Food Security Project is to work with 250 members of the Qunu community on Mandela's farm, in order to promote agriculture and commercial farming within South Africa through training and capacity building. CBIS has provided initial financial support for this project and expects to visit the property to assess the farm, the immediate community surroundings, and the cities affected. CBIS expects this to be a Major Legacy Project with Ambassador Chitsunge and is very excited to bring the Company's economic development activities to the Nelson Mandela Farm.
Through the efforts of Mr. Foote, CBIS' CEO, Mr. Dabney, has lectured at several CFA stakeholder events over the last three years, including CFA's signature Ronald H. Brown African Affairs Series. Held annually in September in Washington, DC, the Ronald H. Brown African Affairs Series is scheduled to coincide with the Congressional Black Caucus's Annual Legislative Conference. The Ronald H. Brown Series is named after the late U.S. Commerce Secretary, Ronald H. Brown, who was the first African-American appointed to that post. Tragically, Secretary Brown was killed in 1996 in an airplane crash that claimed his life and the members of a trade delegation that he was leading in war-torn Eastern Europe. The Ronald H. Brown African Affairs Series continues to serve as a unique platform for linking the members of the Congressional Black Caucus with African-focused organizations, members of the African Diplomatic Corps, and the Diaspora, as well as with key U.S. and African policy-makers and the leadership of the grassroots community.
Since 1994, CFA helped to significantly increase the level of cooperation and coordination among a broad-based coalition of American, African, and international organizations, businesses, and individuals committed to the progress, development, and empowerment of Africa and African people. In addition, CFA's achievement in advocacy, education, and information dissemination has led to a greater understanding and awareness of Africa throughout the African Diaspora.
In 2002, Mr. Foote also founded the African American Unity Caucus (AAUC), a broad-based coalition of African-American and other Americans of African descent, who lead or are leaders of Africa-focused organizations and groups – to promote Pan-African cooperation and to link Diaspora leaders in the Western Hemisphere with the AU, as part of their "sixth region" outreach initiative. Additionally, he served as a consultant to the World Bank on African Diaspora issues as well as advises the African Union's Ambassador to the United States.
Mr. Foote has traveled and worked extensively in more than thirty-five African countries. To start his career, from 1973 to 1976, he went to Eritrea and Ethiopia as a U.S. Peace Corps Volunteer and teacher. From 1981 to 1984, he served as Africare's Representative in Somalia, where he designed and managed a number of projects and programs that addressed issues of refugee assistance and rural development. From 1984 to 1994, he was reassigned to Africare's Washington headquarters as their Director of Development Education and Constituency Development, which eventually led to the founding of CFA.
Cannabis Science's primary objective is to research and develop U.S. Food and Drug Administration (FDA)-approved, cannabinoid-based medicine to fight a number of targeted critical ailments, including various Cancers, Neurological Conditions, PTSD, Sleep Deprivation, Chronic Pain, HIV/AIDS, Autism, Parkinson's Disease, Epilepsy, Chronic Obstructive Pulmonary Disease (COPD), and others. CBIS and its collaborators are well underway on a number of research projects targeting Lung Cancer, Pancreatic Cancer, Chronic Pelvic Pain, and Oro-bucco-lingual Dyskinesias.
To help accomplish this, Cannabis Science recently launched the Cannabis Science Global Consortium as a framework and platform to cooperate and collaborate with stakeholders worldwide. The Cannabis Science Global Consortium links universities, foundations, corporations, and individuals to share research, ideas, and other relevant information, as well as to implement a cutting-edge research program to develop medicines and delivery mechanisms from bench-to-bedside.
About Cannabis Science, Inc.
Cannabis Science, Inc. takes advantage of its unique understanding of metabolic processes to provide novel treatment approaches to a number of illnesses for which current treatments and understanding remain unsatisfactory. Cannabinoids have an extensive history dating back thousands of years, and currently, there are a growing number of peer-reviewed scientific publications that document the underlying biochemical pathways that cannabinoids modulate. The Company works with leading experts in drug development, the characterization of medicines, and clinical research to develop, produce, and commercialize novel therapeutic approaches for the treatment for illnesses caused by infections as well as for age-related illness. Our initial focus is on cancers, HIV/AIDS, and neurological conditions. The Company is proceeding with the research and development of its proprietary drugs as a part of this initial focus: CS-S/BCC-1, CS-TATI-1, and CS-NEURO-1, respectively.
Forward-Looking Statements
This Press Release includes forward-looking statements within the meaning of Section 27A of the Securities Act of 1933 and Section 21E of the Securities Act of 1934. A statement containing words such as "anticipate," "seek," intend," "believe," "estimate," "expect," "project," "plan," or similar phrases may be deemed "forward-looking statements" within the meaning of the Private Securities Litigation Reform Act of 1995. Some or all of the events or results anticipated by these forward-looking statements may not occur. Factors that could cause or contribute to such differences include the future U.S. and global economies, the impact of competition, and the Company's reliance on existing regulations regarding the use and development of cannabis-based drugs. Cannabis Science, Inc., does not undertake any duty nor does it intend to update the results of these forward-looking statements. Safe Harbor Statement. The Private Securities Litigation Reform Act of 1995 provides a 'safe harbor' for forward looking statements. Certain of the statements contained herein, which are not historical facts are forward looking statements with respect to events, the occurrence of which involved risks and uncertainties. These forward-looking statements may be impacted, either positively or negatively, by various factors. Information concerning potential factors that could affect the company is detailed from time to time in the company's reports filed with the Securities and Exchange Commission.
Contact Information

Cannabis Science, Inc.
Mr. Raymond C. Dabney
President & CEO, Co-Founder


This email address is being protected from spambots. You need JavaScript enabled to view it.


Tel: 1-888-263-0832