Cannabis Science Celebrates the Lives and Mourns the Loss of Dr. Allen Herman and The Honorable Ronald V. Dellums
---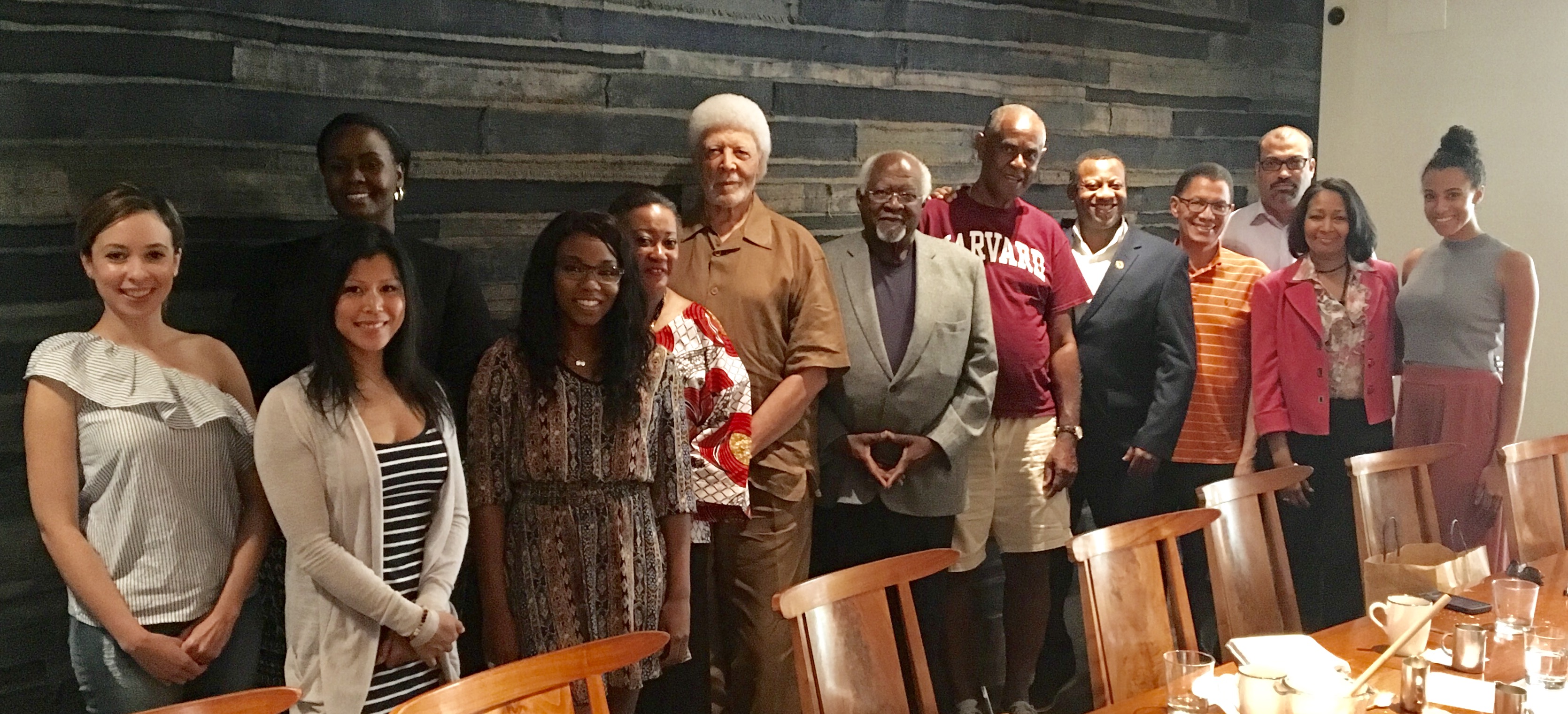 IRVINE, CA, Aug. 08, 2018 (GLOBE NEWSWIRE) -- Cannabis Science, Inc. (CBIS), a U.S. company specializing in the development of cannabinoid-based medicines, celebrates the lives of Dr. Allen Herman, the Company's Chief Medical Officer (CMO), and the Honorable Ronald V. Dellums, the President of CBIS' International Government Affairs Board. Dr. Herman died early Monday after a brief illness and Mr. Dellums died last Monday after a lengthy illness.
"The CBIS family is shocked and saddened with the passing of Allen and Ron," stated Mr. Raymond C. Dabney, CBIS' President, Chief Executive Officer (CEO) and Co-founder. "These distinguished gentlemen will leave voids in our Company, in our hearts, and in their communities that will never be filled in the same way. However, we will honor their legacies by continuing the great work they both contributed to and championed. Fortunately, these leaders helped position our Company for success and we will march forward in the direction they so aptly agreed, pointed, and marched with us in. With our talented executive management team, our expert consultants, our Corporate Advisory Board Members, and all of our loyal shareholders, we will succeed."
Dr. Allen A. Herman
Dr. Herman was CBIS' Chief Medical Officer (CMO) and served as the President of the Company's Scientific Advisory Board and Member of the International Government Affairs Board. In this capacity and with his broad medical knowledge base, Dr. Herman was able to help shape and direct the Company's successful research and development initiatives, including the structuring of partnerships with several well-established specialized research institutions, local and international universities, and government agencies. Along with Mr. Dabney, Dr. Herman led a formidable medical team to create the Cannabis Science Global Consortium, a research and development framework and platform to cooperate and collaborate with stakeholders worldwide. The Consortium links universities, foundations, corporations, and individuals to share research, ideas, and other relevant information, as well as to implement a cutting-edge research program to develop medicines and delivery mechanisms.
Dr. Herman served as the Company's Principal Investigator for CBIS' research agreements, including the Company's sponsored research agreement with the Dana-Farber Cancer Institute (DFCI) at Harvard Medical School. "Allen was an outstanding collaborator and Phytomedicines Chair of the Harvard Global Health Catalyst (GHC) Summits. To honor his legacy, we are even more committed to successfully continuing the work we have been doing together 'from farm to bedside'," stated Dr. Wilfred Ngwa, the GHC Director at Harvard Medical School.
An epidemiologist and public health physician, Dr. Herman was the founding Dean of the National School of Public Health of the Republic of South Africa. He graduated in Medicine from the University of Natal in 1977 and completed his doctoral work in Epidemiology at the University of the Witwatersrand in 1989. He was a postdoctoral fellow in Epidemiology at Columbia University in New York in 1986 and a member of the faculty from 1987 to 1988. From 1989 to 1997 he was a Visiting Scientist at the National Institutes of Health.
He was an Adjunct Professor at the George Washington University School of Public Health and Health Services from 1997 to 2004. Dr. Herman had extensive experience in developing and managing epidemiologic and public health research projects, and was adept at secondary data analysis. In 1990 he helped develop the Baltimore Project, an Infant Mortality Reduction Initiative in Baltimore, Maryland. This community-based, model enriched prenatal care demonstration project for East Baltimore formed part of the basis for a $160 million dollar federally funded national program to reduce infant mortality. In 1992 he developed the scientific basis of the National Institutes of Health – District of Columbia Infant Mortality Reduction Initiative. He was the scientific director of this $25 million community-based U.S. federal research project that was designed to identify the critical factors that contribute to a high infant mortality among poor inner-city African-Americans and to develop interventions to reduce infant mortality rates.
In 1990 he was a member of the steering committee of a consortium of research programs for maternally-linked data from: the National Institutes of Health, the Centers for Disease Control and Prevention, the University of Oxford, the Australian Institute of Child Health, the Israeli Central Bureau of Statistics, and the University of Bergen, Norway. Maternally-linked data were created for several million births by linking birth data of siblings from the same mother into sibships. In the absence of national identification numbers that would allow deterministic linkage of birth records, Dr. Herman and his colleagues developed probabilistic linkage algorithms to create sibships for the states of Georgia, Washington, Missouri, and Utah. The work of the consortium culminated in an International Symposium on Maternally Linked Pregnancy Outcomes held in September 1995 in Atlanta, GA and a special issue of the journal Pediatric and Perinatal Epidemiology edited by Melissa Adams of the CDC, Allen Herman, and Francis Notzen of the National Center for Health Statistics.
From 2008 to 2013 Dr. Herman worked in Tennessee and Mississippi developing and implementing community oriented primary care-based diabetes self-management education (DSME) programs. He worked with federally qualified health centers (FQHCs) and private sector primary care providers to bring DSME to underserved communities in western Tennessee and Mississippi. These were among the initial Every One with Diabetes Counts programs of the Centers for Medicare and Medicaid Services and established the effectiveness of group based DSME interventions for Medicare beneficiaries.
Honorable Ronald V. Dellums
Mr. Dellums served as the President of CBIS' International Government Affairs Board and was a member of the Company's Scientific Advisory Board. In this capacity, Mr. Dellums helped develop the Company's relationships with public and private sector stakeholders worldwide.
Mr. Dellums previously served as the Chair of President Bill Clinton's Presidential Advisory Council on HIV and AIDS. Mr. Dellums remained on the Council at the request of President George W. Bush. Mr. Dellums led the idea for the creation of a Global AIDS Fund, securing multi-millions in start-up private capital from Bristol Myers Squibb for HIV and AIDS research and education in South Africa, Swaziland, Lesotho, Botswana, and Namibia. He initiated the legislation for a Global AIDS Fund, with the support of Dr. Herman and others, that now, as the President's Emergency Plan for AIDS Relief (PEPFAR), provides billions of dollars for HIV and AIDS prevention and treatment, drug development, and health services research. For his work to improve the lives of people living with HIV and AIDS in Africa and around the world, Mr. Dellums was awarded an honorary doctorate from the National School of Public Health of the Republic of South Africa.
Dr. Herman and Mr. Dellums were connected in many ways over the years. In addition to their work that led to PEPFAR, Mr. Dellums served as the Chairman of the Board of the Constituency for Africa (CFA), a Washington, DC-based advocacy group, for six years. During his tenure, Dr. Herman advised the CFA Board on HIV/AIDS remediation and helped to establish CFA's African Healthcare Infrastructure Committee during the time of the Ebola crisis in West Africa. In a heartfelt statement, Mr. Melvin Foote, CFA, President and Founder, shared his feelings: "Mr. Dellums and Dr. Herman contributed significantly to CFA's mission to increase support for Africa in the U.S. and throughout the African Diaspora. Both were deeply involved in, and committed to, the transformation of the African continent and its people. They will be missed."
A life-long advocate of peace and social justice, Ron Dellums served for 27 years as an outspoken and highly respected member of the US House of Representatives. Initially seeking a life in education, community activism and social work, Mr. Dellums was called to public office in 1967. His tenure in politics has been defined by a strong adherence to the principles of social justice, community activism and peace as viable and necessary national and international pursuits. In 2007, Mr. Dellums returned to public office as the Mayor of Oakland, California.
Born in Oakland, Mr. Dellums served in the United States Marine Corps, before going on to earn an AA from Oakland City College, a BA from San Francisco State University, and a MSW in psychiatric social work from the University of California, Berkeley. After completing his degrees, Mr. Dellums worked as a psychiatric social worker and in various anti-poverty programs. He served on the Berkeley City Council from 1967 until 1970. He then went on to win a seat to the US Congress, serving from 1971 until 1998.
Throughout his tenure in the House, Mr. Dellums consistently advocated for peaceful resolutions to non-military conflict, an end to dangerous military arms buildups and social and economic justice at home and abroad. Mr. Dellums was a founding member of the Congressional Black Caucus to support and advance the agenda of urban housing, education, transportation, health care and economic development.
From his first days in Congress, Mr. Dellums led the fight against apartheid in South Africa and authored bills to withhold support from the Apartheid South African regime. In 1986, it was the Dellums Amendment, a bill that passed the House, that led to divestment from South Africa with Congress over-riding a Reagan presidential veto. This divestment pressure helped the anti-apartheid movement in South Africa win the release of Nelson Mandela and his election as President of a democratic South Africa. For his work to advance liberation in South Africa, Mr. Dellums was awarded The Order of the Companions of O.R. Tambo by the South African government.
In 1973 Mr. Dellums secured a seat on the powerful House Armed Services Committee (HASC) and served as Chair of various HASC subcommittees (Military Construction, Military Personnel, and then Research and Development). From 1993 to 1995, he served as Chair of the House Armed Services Committee. Mr. Dellums also served on numerous other committees including as Chair of the DC Committee, whose efforts resulted in Home Rule for the District of Columbia. He also converted the Committee into the only Congressional committee focused on the problems of cities.
When he left office in 1998, after 27 years of distinguished service, Mr. Dellums was lauded for his fairness, willingness to listen, adherence to principle, and his intellect. He was highly respected by all of his colleagues – both Republican and Democrat.
In 2007, after being recruited by a grassroots campaign, Mr. Dellums was elected Mayor of Oakland, California where he was instrumental in transforming the values of City Hall and elevating community partnerships and social justice principles. Mr. Dellums' extraordinary and courageous political career has brought him many accolades, most notably South Africa's The Order of the Companions of O.R. Tambo, the U.S. Defense Department's Medal of Distinguished Public Service, Peace Action's Lifetime Achievement Award, and the California Association of Social Work's Lifetime Achievement Award.
"Both men are certainly pillars of our modern-era Diaspora. Dr. Herman and Mr. Dellums were both personal mentors and close personal friends of mine. They have certainly done their part to help educate myself and the next generation, to move forward and continue their great works. They discussed ideas and advances in humanity and civility that most won't understand or choose not to. Looking at challenges from many different perspectives and that 'never give up' attitude were always their strong points and certainly add to so many more of their great qualities. All of the tremendous life contributions made by these two gentlemen are certainly proven in their works. We will all deeply miss them both," concluded, Mr. Dabney.
About Cannabis Science, Inc.
Cannabis Science, Inc. takes advantage of its unique understanding of metabolic processes to provide novel treatment approaches to a number of illnesses for which current treatments and understanding remain unsatisfactory. Cannabinoids have an extensive history dating back thousands of years, and currently, there are a growing number of peer-reviewed scientific publications that document the underlying biochemical pathways that cannabinoids modulate. The Company works with leading experts in drug development, the characterization of medicines, and clinical research to develop, produce, and commercialize novel therapeutic approaches for the treatment for illnesses caused by infections as well as for age-related illness. Our initial focus is on cancers, HIV/AIDS, and neurological conditions. The Company is proceeding with the research and development of its proprietary drugs as a part of this initial focus: CS-S/BCC-1, CS-TATI-1, and CS-NEURO-1, respectively.
Forward-Looking Statements
This Press Release includes forward-looking statements within the meaning of Section 27A of the Securities Act of 1933 and Section 21E of the Securities Act of 1934. A statement containing words such as "anticipate," "seek," intend," "believe," "estimate," "expect," "project," "plan," or similar phrases may be deemed "forward-looking statements" within the meaning of the Private Securities Litigation Reform Act of 1995. Some or all of the events or results anticipated by these forward-looking statements may not occur. Factors that could cause or contribute to such differences include the future U.S. and global economies, the impact of competition, and the Company's reliance on existing regulations regarding the use and development of cannabis-based drugs. Cannabis Science, Inc., does not undertake any duty nor does it intend to update the results of these forward-looking statements. Safe Harbor Statement. The Private Securities Litigation Reform Act of 1995 provides a 'safe harbor' for forward looking statements. Certain of the statements contained herein, which are not historical facts are forward looking statements with respect to events, the occurrence of which involved risks and uncertainties. These forward-looking statements may be impacted, either positively or negatively, by various factors. Information concerning potential factors that could affect the company is detailed from time to time in the company's reports filed with the Securities and Exchange Commission.
Contact Information
Cannabis Science, Inc.
Mr. Raymond C. Dabney
President & CEO, Co-Founder
This email address is being protected from spambots. You need JavaScript enabled to view it.
Tel: 1-888-263-0832